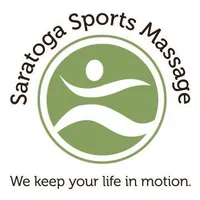 Saratoga Sports Massage is a state-of-the-art, modern facility located on South Broadway next to the historic Spa State Park.
The Saratoga Sports Massage facility is owned by Dr. Matt Smith. He contributes a wealth of knowledge to the design of the treatment programs.
Saratoga Sports Massage features an exceptional team of NYS licensed massage therapists. Each independently-contracted therapist is highly skilled in numerous massage therapy techniques to help you achieve your health goals.
From heated massage therapy tables to a friendly, relaxing atmosphere, and concerned, skillful therapists, Saratoga Sports Massage is your place for Couples Massage, Pregnancy Massage, Light Touch Swedish Massage, and our signature Deep Tissue Sports Massage.